Dr. Adam Weissman
Doctor of Medicine
Dr. Weissman is residency trained and board certified in Emergency Medicine. He obtained his undergraduate degree, Bachelor of Science in Biology at the University of Michigan. He continued his education completing his medical degree at New York Medical College in Valhalla, New York, and his Emergency Medicine Residency at the University of Connecticut.
Dr. Weissman has been practicing full-time Emergency Medicine for 16 years in community hospitals and trauma centers and has extensive experience in pain management and Orthopaedics. He regularly treats chronic back pain, pinched nerves, and spinal disk diseases. Additionally, he is certified in Medical Aesthetics and Anti-Aging and has been offering these services for 8 years. He is licensed to practice medicine in both California and Florida.
Education:
Integrated Residency in Emergency Medicine
University of Connecticut, Farmington, CT
Doctor of Medicine
New York Medicinal College, Valhalla, NY
B.S. Biology
University of Michigan, Ann Arbor, MI
---
Dr. Rick L. Letts
Doctor of Chiropractic
Dr. Rick Letts has been a licensed Chiropractor since 1984, and has been offering care in his clinic located in Irvine, California for 31 years.
Dr. Letts is a known patient advocate who truly knows the value of educating his patients to improve their individual health status. Using a "whole-body" approach, he is able to offer personalized Chiropractic treatment that his patients need and deserve, to achieve pain control, long-term balance and stability. His technique is diverse - described as gentle, and very effective. He offers integrative pain management for acute and extremely chronic conditions. Dr. Letts is experienced in treating many conditions, including arthritis, fibromyalgia, lower back pain and migraine headaches. He is also experienced in injury prevention, treatment, and prevention - whether it be sports-related or from an automobile / motorcycle accident. His experience has been sharpened by years of professional involvement and assistance to fitness enthusiasts, and collegiate, professional, and Olympic athletes. Dr. Letts has also provided his Chiropractic skills, knowledge, and treatments to members of the NFL, NHL, NBA, and MLB.
Dr. Letts is able to provide the necessary tools and treatments to accelerate your journey to good health, and maintain it- for adults and families alike! He is a known patient advocate who truly knows the value of educating his patients to improve their individual health status.
Dr. Letts is an Independent Disability Evaluator and a Qualified Medical Examiner (State of California Worker's Compensation). He is also a preferred provider for most health insurance policies.
Education:
University High School, Irvine, CA
Orange Coast College, Costa Mesa, CA
University of California, Irvine
Los Angeles College of Chiropractic, Whittier, CA
Honors:
Outstanding Biology Student
Dean's Honor List
ASB Athletic Director
IBA Team Trainer
---
Dr. Lee
Licensed Acupuncturist
Dr. Lee is a California licensed acupuncturist with a Doctorate in Acupuncture and Chinese Medicine from Southern California University of Health Sciences. The curriculum she received allows her to competently diagnose patients with Western and Eastern diagnosis. She has treated patients with sciatic pain, shoulder pain, low back pain, hip pain, headaches, insomnia, GI disruption, menstruation issues, stress, and allergies to name a few. Trained in incorporating acupuncture, Traditional Chinese Medicinal (TCM) herbs, cupping, Tui-Na (TCM massage) and Tai Chi, Dr. Lee believes in incorporating non-invasive modalities to allow the body to heal.
Education:
Doctorate in Acupuncture and Chinese Medicine from Southern California University of Health Sciences, Whitter, California
Bachelor's degree in Environmental Science from UC Irvine, Irvine, California
Honors and Certification:
California Acupuncture Board Licensed
NCCAOM Board Certified Acupuncturist
Hua Tou Clinical Award for exceptional clinical behavior and treatment of patients ;
---
Amelia Naccarto-Coleman, PA-C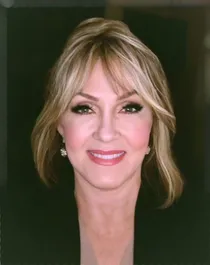 Amelia pioneered the PA profession as a member of the JHU Charter Class in 1972. She graduated with a BS degree in 1975 from the Health Associate (Physician Assistant) program at The Johns Hopkins University medical school in Baltimore, Maryland in. Prior to that, she graduated with a BA degree from West Virginia University in Morgantown, West Virginia in 1972. Her medical career started with a dual appointment at the Johns Hopkins School of Medicine and The Johns Hopkins University. She taught 'Issues in Healthcare' to medical and physician assistant students and served as the Director of Patient Advocacy in the emergency department. The Department Chair in Plastic Surgery at Johns Hopkins subsequently recruited her to work in the plastic surgery department. Amelia then served as the Medical Director at Goucher College in Towson, Maryland until she began working for the Baltimore Gas and Electric Company. Just prior to moving to southern California in 1988, Amelia received an MBA at The Johns Hopkins University.
In addition to emergency medicine and plastic surgery, Amelia has worked in multiple subspecialties, which include women's health, endocrinology, ophthalmic surgery, family practice, medical and cosmetic dermatology and occupational medicine. After working in private practice and managed healthcare settings, she widened her scope of interest and entered the world of academia. She was an assistant professor in the PA program at Western University of Health Sciences in Pomona, California from 1995 to 2006. As an assistant professor, she educated more than a thousand physician assistants in California.
In 2000, she revived her interest in aesthetic medicine and while continuing to teach, she began working part time for a plastic surgeon performing cosmetic laser procedures. In 2009, Amelia decided to pursue her passion for aesthetics full time and formed her own medical corporation. She has an office in Tustin and Irvine and performs non-invasive aesthetic procedures under the supervision of her medical director. She specializes in facial contouring using neuromodulators and dermal fillers. Amelia integrates artistry, professionalism and medical expertise to achieve beautiful results and a natural, youthful appearance for her patients.
She received a certificate from the American Medical Women's Association and National Osteopathic Women honoring "Extraordinary Women in Medicine" in recognition of extraordinary dedication and service. She is also the recipient of the AAPA Distinguished Fellow Recognition Program. Amelia was a contributing author for the textbook entitled "Primary Care for Physician Assistants", McGraw-Hill as well as a content writer and reviewer for several medical journals and web-based review courses.
Since 2016, in addition to her aesthetic practice, Amelia enjoys working part time with Dr. Rick Letts and Dr. Andrew Weissman performing medical evaluations, trigger point injections, PRP and stem cell injections. She also monitors patients who are following the clinic's weight loss program.
Amelia is a member of the American Academy of Physician Assistants (AAPA), the California Academy of Physician Assistants (CAPA), and the Society of Dermatology Physician Assistants (SDPA). She is certified by the National Commission on Certification of Physician Assistants (NCCPA) and licensed in the state of California.
She is also a past President of the California Academy of Physician Assistants (CAPA), former chair of the AAPA Judicial Affairs Committee, former test writer for the National Board of Medical Examiners and NCCPA and co-founder of the Society of California Dermatology Physician Assistants (CDPAS).
In addition to her multi-faceted medical and professional background, Amelia is married and has two daughters and four grandchildren. She resides in Northwood with her husband, Derrick, who has a PhD in Fluvial Geomorphology and manages projects related to alternative energy and water quality for Tetra Tech in Irvine. She is a lector and Eucharistic minister at St. John Neuman in Irvine and enjoys traveling, collecting vintage tussie mussies and rose bowls, cooking, gardening, crafts and most of all spending time with her family back east.
---
Sylvia Arellano
Certified Massage Therapist
I began my career as a Massage therapist in 2003. I studied Clinical Massage Therapy at Bryman College in Anaheim CA. Since then I have participated in numerous events such as, Lupus Runs, Baker to Vegas for the OC Sheriff's Dept. and Surf City Run. Where I provided stretching and sports Massage therapy for the runners.
I specialize in Deep tissue, Sports and Prenatal Massage Therapy. My goal is to always provide the best care for better Range of motion and better blood flow to improve all daily activities.