Welcome to Pain Management Center of Irvine!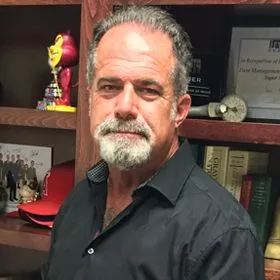 Located in the heart of Irvine, the leading health professionals at Pain Management Center of Irvine are dedicated to helping you achieve your wellness objectives -- combining skill and expertise that spans the entire chiropractic wellness spectrum. Dr. Rick Letts is committed to bringing you better health and a better way of life by teaching and practicing the true principles of chiropractic wellness care.
Patients seeking treatment at Pain Management Center of Irvine with Dr. Rick Letts are assured of receiving only the finest quality care through the use of modern chiropractic equipment and technology. Dr. Rick Letts and the staff have a genuine concern for your well-being!
We strive to educate and empower our patients to become active participants in their own well-being, while providing optimal health through personalized medicine. We treat people, not symptoms. Our goal is to provide our patients with the best functional and physical care under one roof, and to create a tailored path to wellness by identifying what is unique about you. With 31 years of experience, and many success stories created in our facility, we are confident in our ability to lead you towards total body wellness and a healthier lifestyle!
If you are new to our website, please feel free to discover and learn about chiropractic wellness. If you are interested in starting your journey towards wellness please subscribe to our award winning newsletter. If you are already a newsletter subscriber, please explore the member wellness section of our website for wellness articles, resources, and health facts---specifically targeted by Dr. Rick Letts to your wellness needs and interests.
Our Approach to Holistic Wellness
Dr. Letts has provided his patients with clinical experience since 1984. He is a known patient advocate who truly knows the value of educating his patients to improve their individual health status.
Dr. Letts prescribes individual Chiropractic treatment that his patients need and deserve. Care is planned specifically to achieve pain control and condition stabilization. Chiropractic maintenance plans are prescribed to achieve long term stability. Dr. Letts` Diversified Chiropractic technique is considered gentle and very effective. At Pain Management Center of Irvine our services include:
Regenerative Medicine
Chiropractic Care
Acupuncture
Massage Therapy
Spinal Decompression Therapy (DTS)
Pettibon Spinal Traction
Cold Laser Therapy
Physical Therapy Modalities
Aesthetics
Medical Weight Loss Programs
Nutritional Counseling
Rehabilitation Exercise Programs
Hypervibe Vibration Rehabilitation Exercise Technology
Theraband Rehabilitation
Allergy Testing & Customized Immunotherapy Program
and more!
The Pain Management Center of Irvine is conveniently located in the beautiful city of Irvine. We also accept patients from the surrounding cities of Tustin, Santa Ana, Orange, Costa Mesa, Newport Beach, Laguna Beach, El Toro, Mission Viejo, Laguna Hills, Aliso Viejo, and Lake Forest.